Siemens A-cpmpact PLUS high voltage motor
Product Overview: All users expect reliable operation of their drive systems without wasting valuable installation space. Siemens has been focusing on achieving small size, high reliability, and it has succeeded: the A-compact PLUS series of motors can meet these requirements, not only with reliable performance, but also with compact structure and modular cooling.
Overview
A-compact PLUS series standard high-voltage three-phase asynchronous motor is a new modularized and general-purpose motor product produced by Siemens Electric Drive Co., Ltd. (Tianjin, China). It has the characteristics of excellent quality, reliable operation and compact structure. , compressor, hoist, centrifuge, rubber and plastic machinery and other mechanical equipment ideal drive motor.
Whether indoors, outdoors, in high altitude climates or in hot and humid climates, A-compact PLUS series motors always provide outstanding power.
---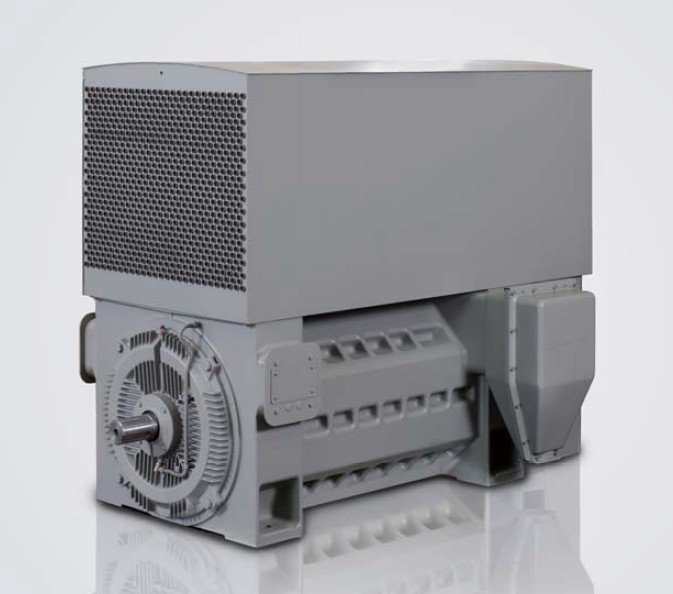 ---
Basic Information
Series Model: A-compact Plus Series: 1RA1, 1RP1, 1RQ1, 1RN1
Rated voltage: 6 kV/50 Hz, 10 kV/50 Hz, 6.6 kV/60 Hz
Insulation Equal Pole: F pole insulation, B pole application
Protection level: IP23, IP24W, IP55
Cooling method: IC01, IC611, IC81W
Installation type: IM B3, IM B35
Executive standard: IEC, JB
---
High reliability and long service life
A-compact PLUS series motors uphold the consistent tradition of Siemens motors: high quality and high reliability, in order to achieve the purpose of long service life, widely used in various occasions, and are trusted and respected by users.
The motor base and end caps are made of cast iron and feature an advanced aerodynamically designed ventilation system to optimize cooling airflow. Box-type foot supports along the entire length of the base give the base high strength and rigidity.
A-compact PLUS series motors are equipped with cast aluminum rotors cast by advanced die casting process, which are strong, reliable and defect-free.
LingYi Official Account
Guangdong Lingyi Industrial Technology Co., Ltd.
Address: 10th Floor, Building 1, Lingyi Technology Park, No. 62, Longbao West Road, Chancheng District, Foshan City, Guangdong Province
Tel: 0757-83981818, 83960525
Email (Mail): xiaohong.ye@zdjd.com
Website (Web): www.gdly-motor.com
Please pay attention to WeChat: zd-gdly
---
© 2022 Guangdong Lingyi Industrial Technology Co., Ltd. Copyright © 2022 All Rights Reserved