Siemens SIMOGEAR gear motor
SIMOGEAR减速电机是模块化组合,主要有4种类型:同轴式、平行轴式、斜齿-蜗轮蜗杆式、伞齿轮式齿轮马达。SIMOGEAR是西门子推出的全线减速电机产品系列,包括各种常用类型齿轮箱,具有众多产品优势,性能出众。SIMOGEAR减速电机可无缝集成到西门子提供的集成驱动与自动化解决方案中,能为行业应用提供解决方案。
Siemens SIMOGEAR gear motor
Overview:
SIMOGEAR geared motor is a modular combination, there are 4 main types: coaxial, parallel shaft, helical-worm gear motor, bevel gear motor. Rated torque up to 20000Nm. Directly connected motors can be fitted with various options: brakes, encoders, forced cooling fans, etc. The box is made of gray cast iron, the torque of the same base is 10-20% higher than that of the opponent, the speed ratio is large, the three-stage deceleration can reach about 400, and the optional range of shaft diameter is large.
---
Parallel Shaft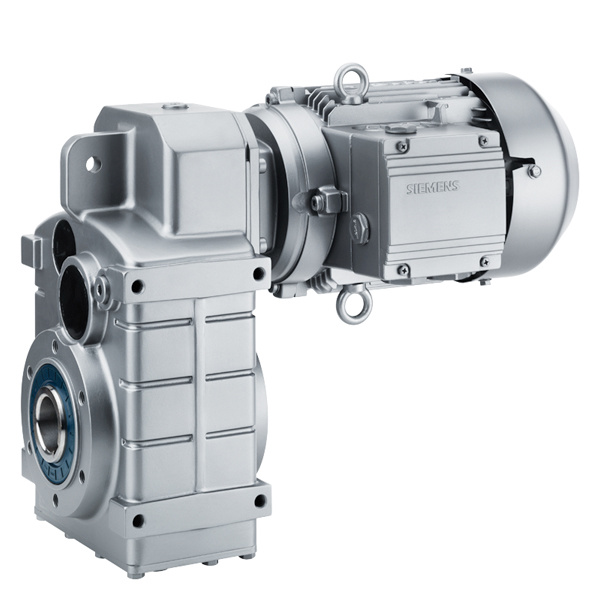 ---
Coaxial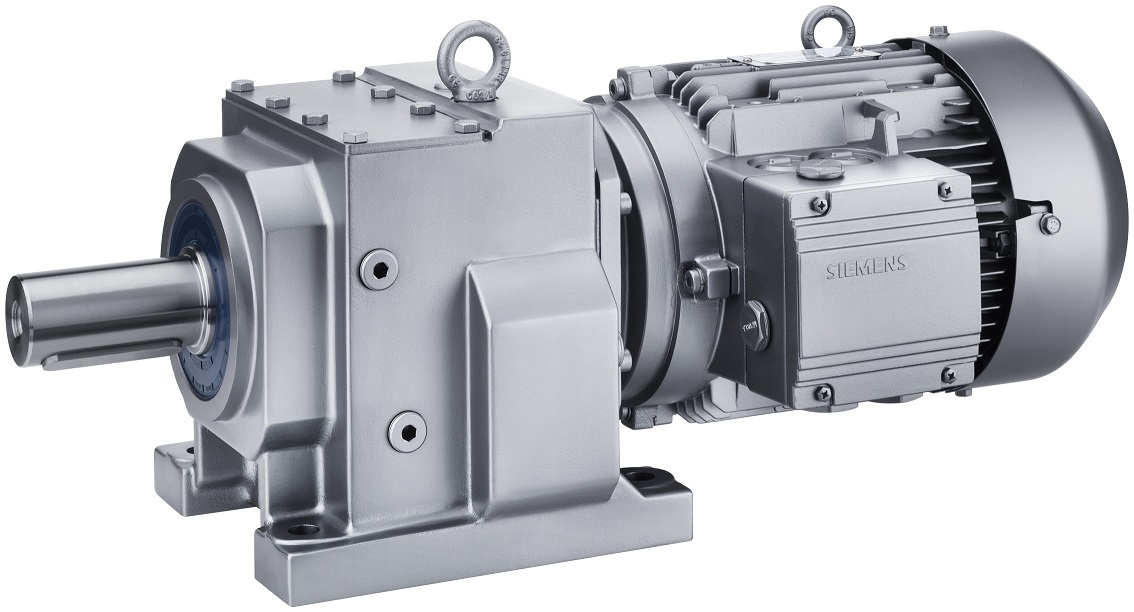 ---
Bevel Gear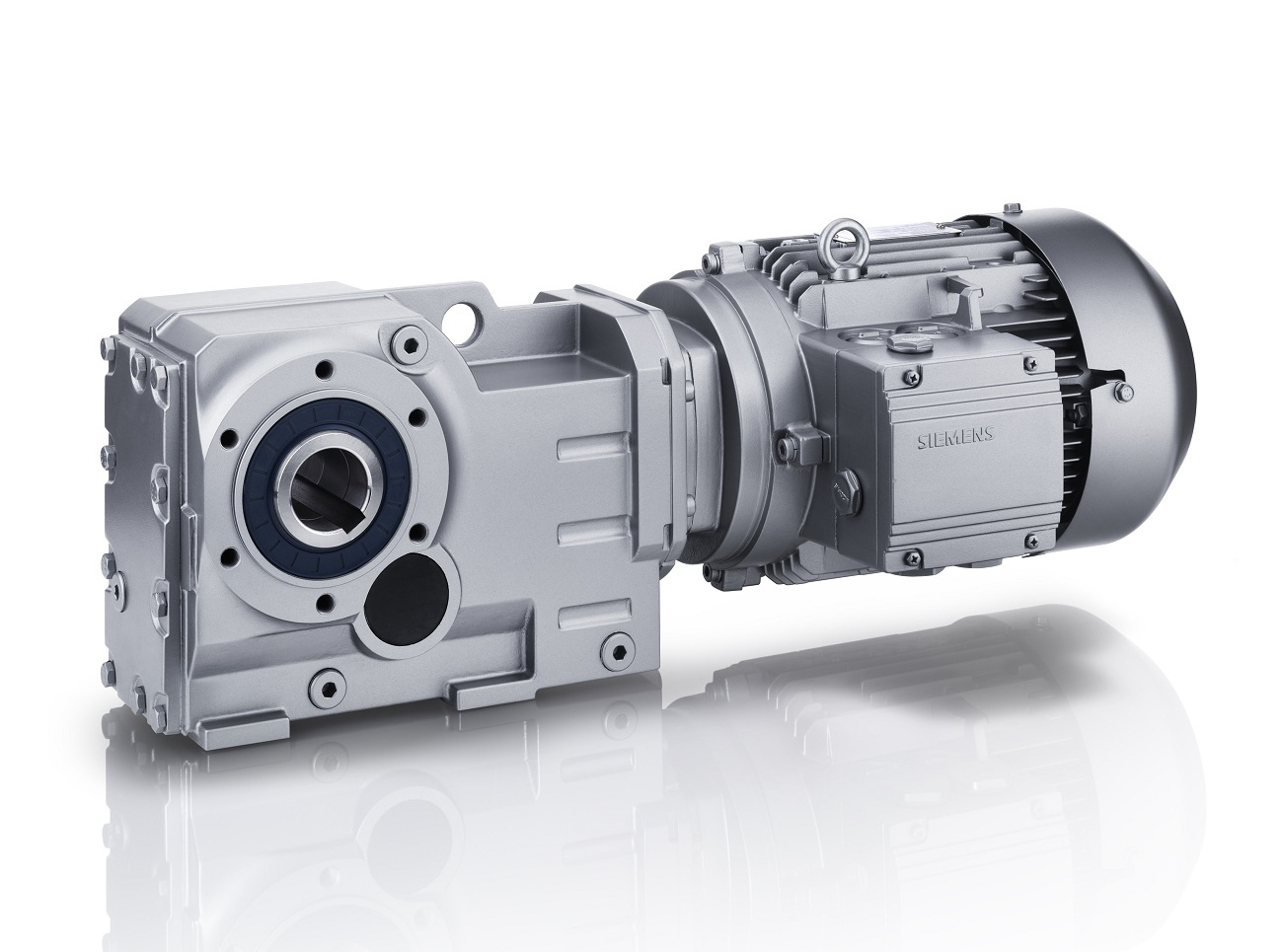 ---
Helical Gear-worm Gear Type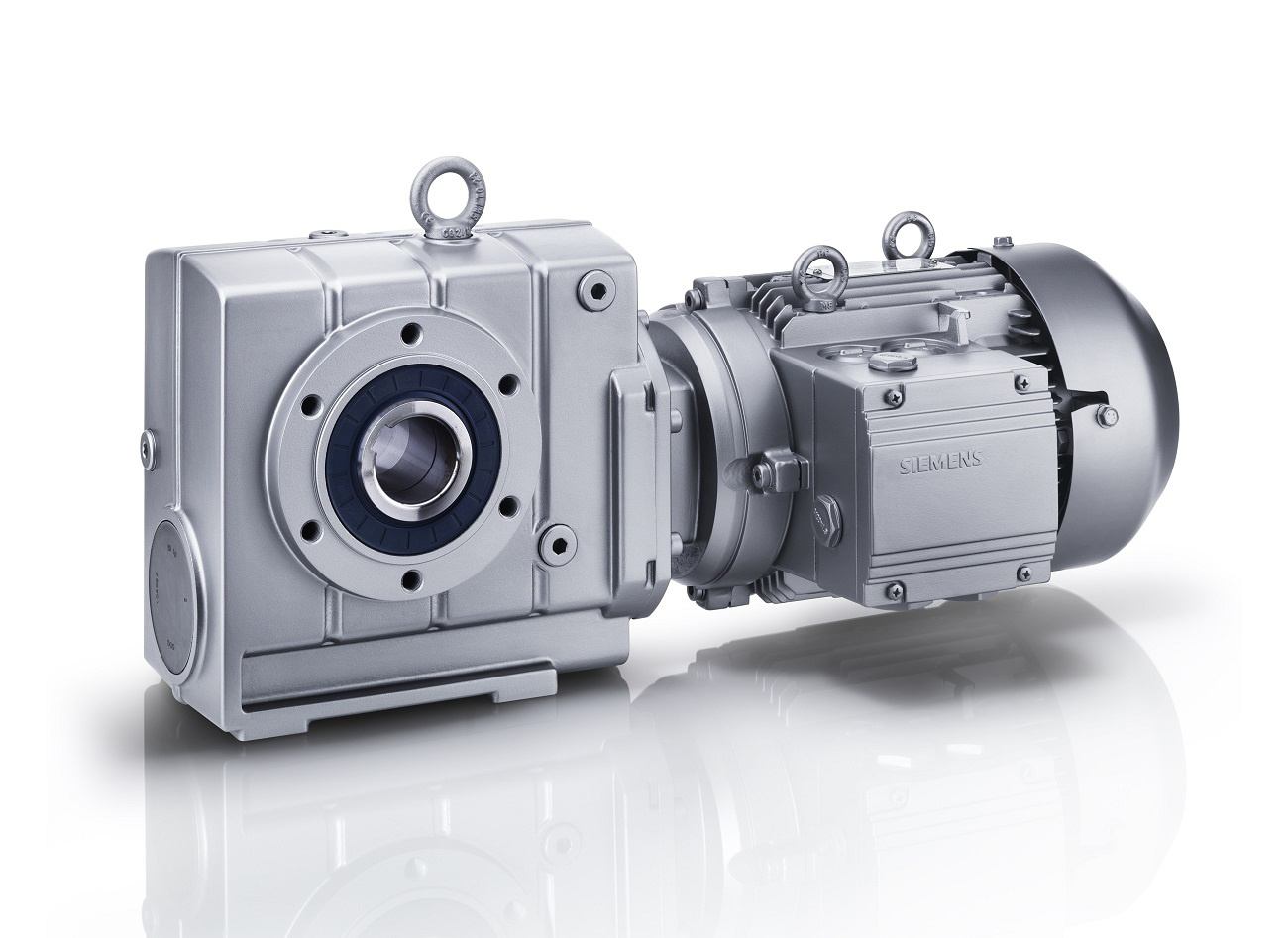 ---
Technical Data At A Glance: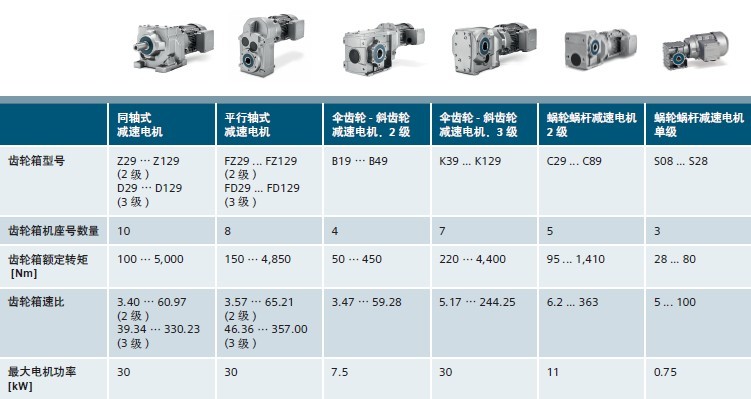 ---
Application Industry:
It is widely used in conveying lines, walking mechanisms, stirring, pumps, etc. in the lifting industry, and in beer, beverage, packaging, plastic, chemical, lifting and other industries.
---
Customer Benefits:
The energy-efficient performance of Siemens SIMOGEAR gearmotors. For example: its two-stage helical-bevel gearboxes are particularly suitable for conveyor belt applications, with efficiencies greater than 96% and speed ratios up to i=60. Two-stage in-line and parallel-shaft gearboxes are equally good, with efficiencies above 96%. SIMOGEAR's motor uses a plug-in pinion, which allows a higher gear ratio in the first stage of the gearbox compared to conventional sleeve-type pinions. Therefore, in many cases, for the same speed ratio, SIMOGEAR gearboxes with two-stage transmission will be more efficient, while other companies' gearboxes with three-stage transmission will be less efficient.

Low Running Costs:
The energy-efficient performance of SIMOGEAR gearmotors is ensured by reducing oil-immersed power losses due to the plug-in pinion design. The ideal combination is: SIMOGEAR geared motors in combination with SINAMICS G120D inverters with energy regeneration. This significantly saves valuable energy, which in turn reduces the customer's operating costs. Longer maintenance intervals and higher uptime also reduce customer operating costs.

Low Noise:
SIMOGEAR gearmotors operate very quietly. Thanks to the plug-in pinion design, the peripheral speed of the first stage of the gearbox is small, which greatly reduces the noise level. In addition, a noise-cancelling fan cover is included as standard. For motors with brakes, there is an option to seal the brakes to further reduce noise.

Environmental Waste Disposal:Siemens ensures a high degree of environmental friendliness throughout the entire product life cycle, from the start of production until the end of disposal. Up to 90% of components are recyclable.
LingYi Official Account
Guangdong Lingyi Industrial Technology Co., Ltd.
Address: 10th Floor, Building 1, Lingyi Technology Park, No. 62, Longbao West Road, Chancheng District, Foshan City, Guangdong Province
Tel: 0757-83981818, 83960525
Email (Mail): xiaohong.ye@zdjd.com
Website (Web): www.gdly-motor.com
Please pay attention to WeChat: zd-gdly
---
© 2022 Guangdong Lingyi Industrial Technology Co., Ltd. Copyright © 2022 All Rights Reserved